Jane and Mark got married early one spring morning, in the French capital. This small Paris wedding was only for the very closest – the bride and the groom themselves! That is why, as a photographer, I felt special. Suddenly and with joy I became the witness of their ceremony.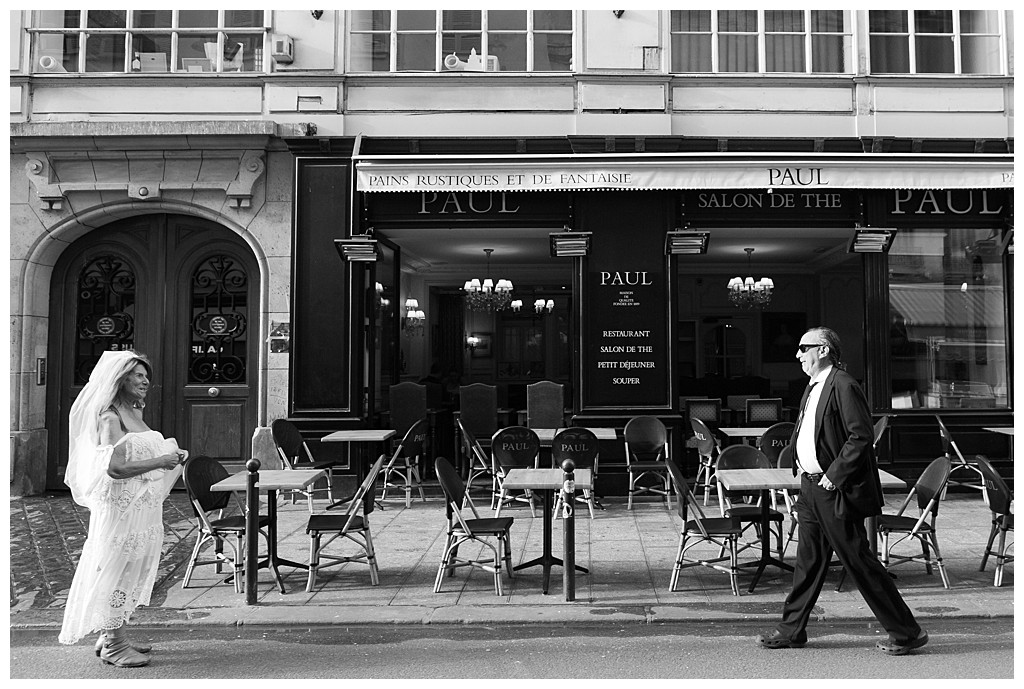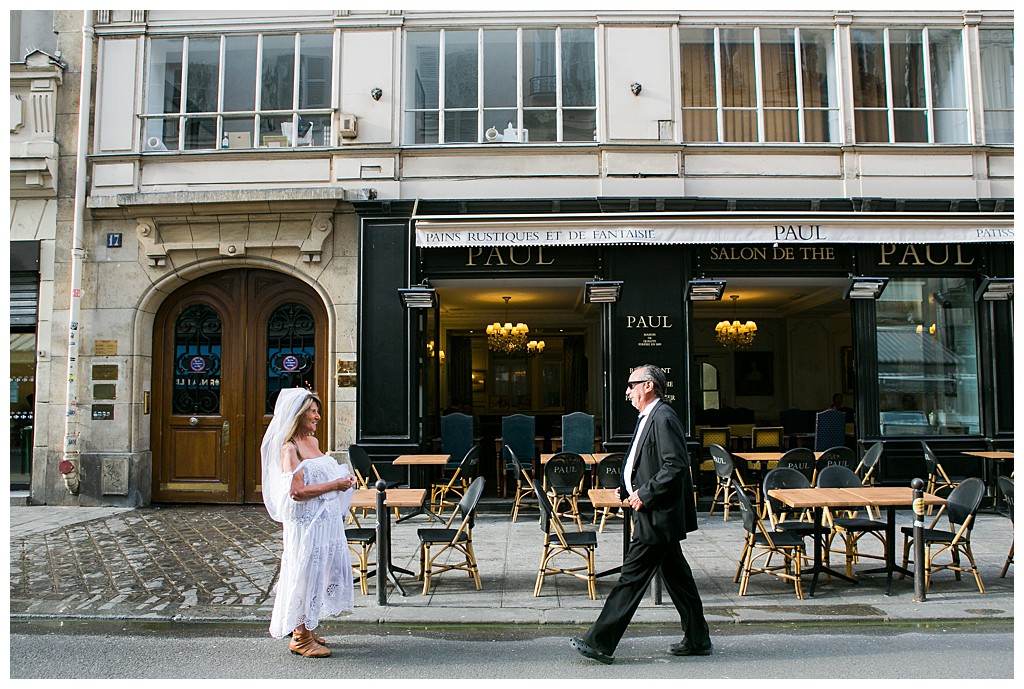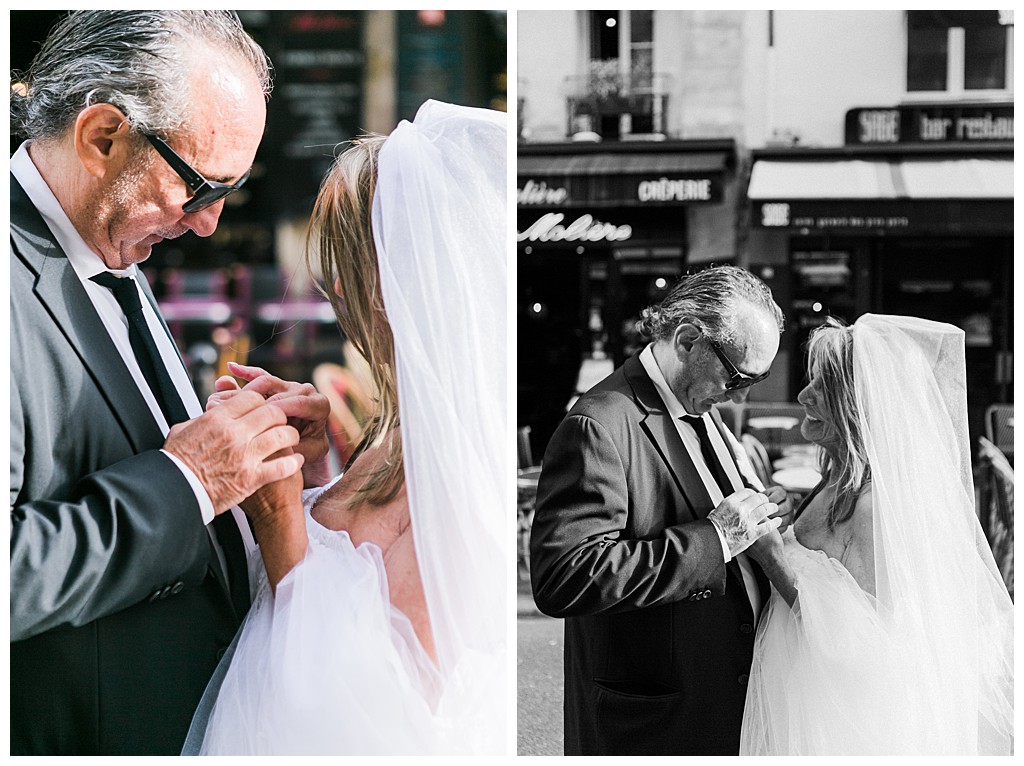 The future newlyweds had given each other a rendezvous in the middle of their beloved De Buci Street in the heart of Saint Germain. They went to each other and you could see their eyes filled with tears of joy and love. At first, their hands gently touched then Mark and Jane whispered the vows and embraced. I could hardly hold back the tears.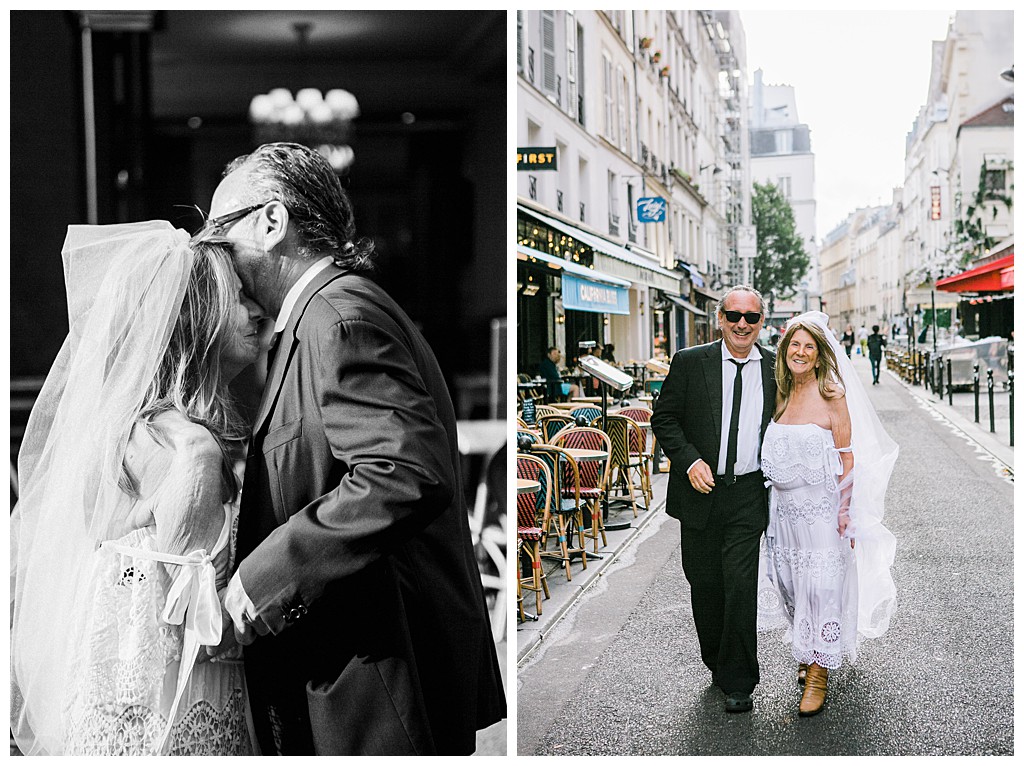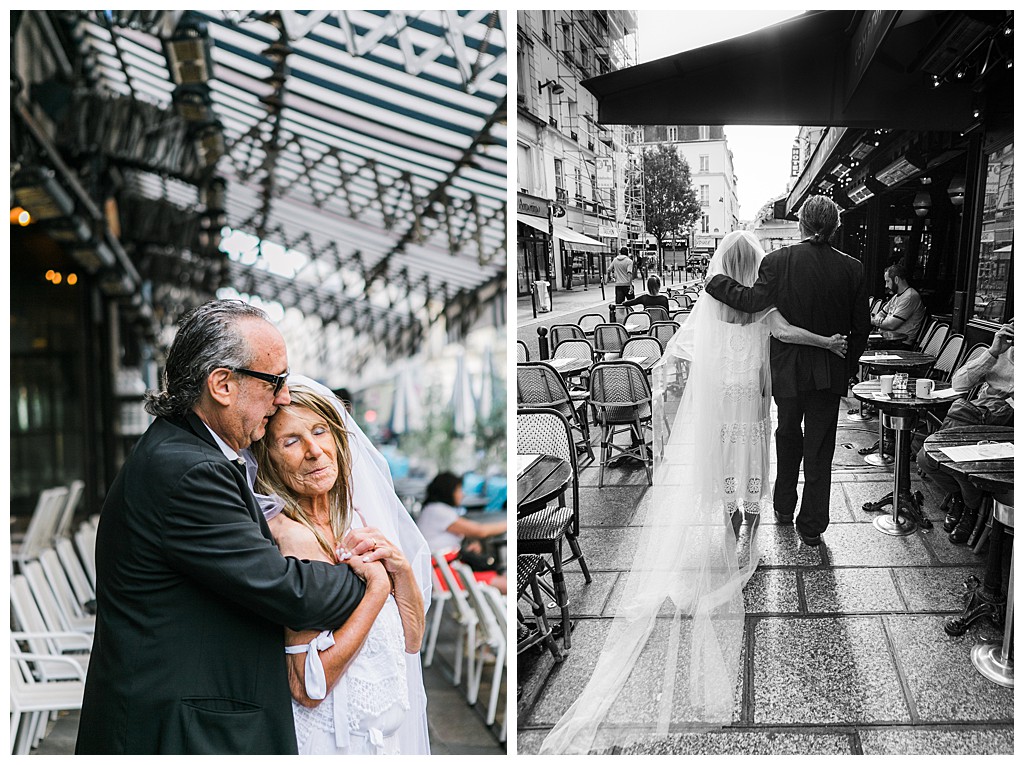 Paris wedding scenery
In an instant, tourists, a baker, a café owner and a fruit seller unsuspectingly became guests at their wedding. Mark and Jane wanted the city to be part of their wedding story. This made me want to include more architecture in their photos, like Haussmannian buildings, narrow streets and the ironwork on balconies. So, we walked through the streets and I photographed as they greeted friends.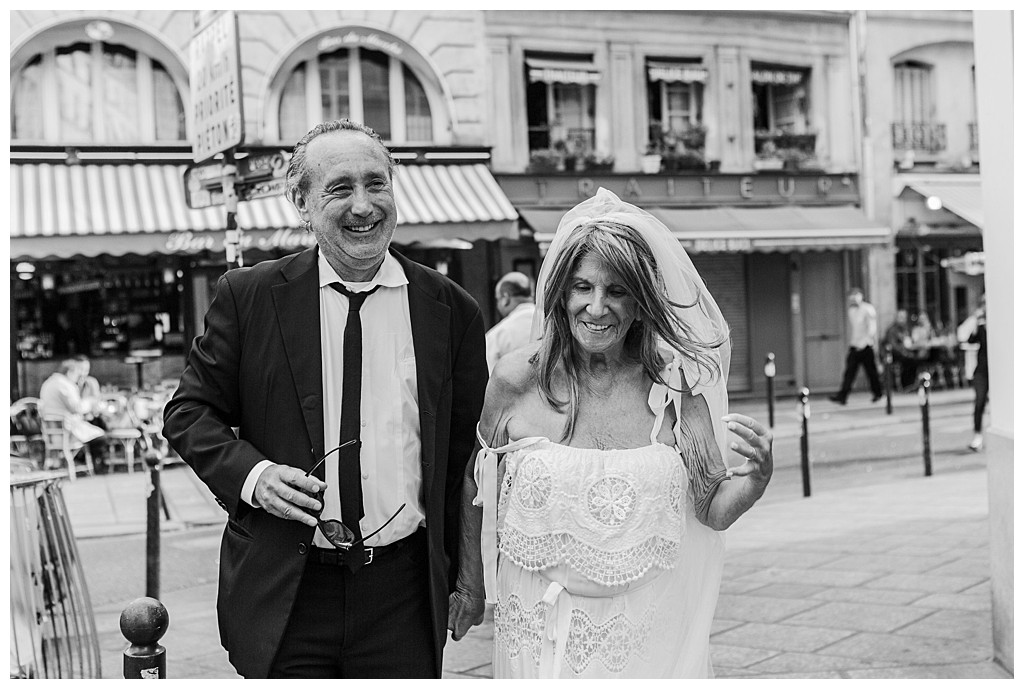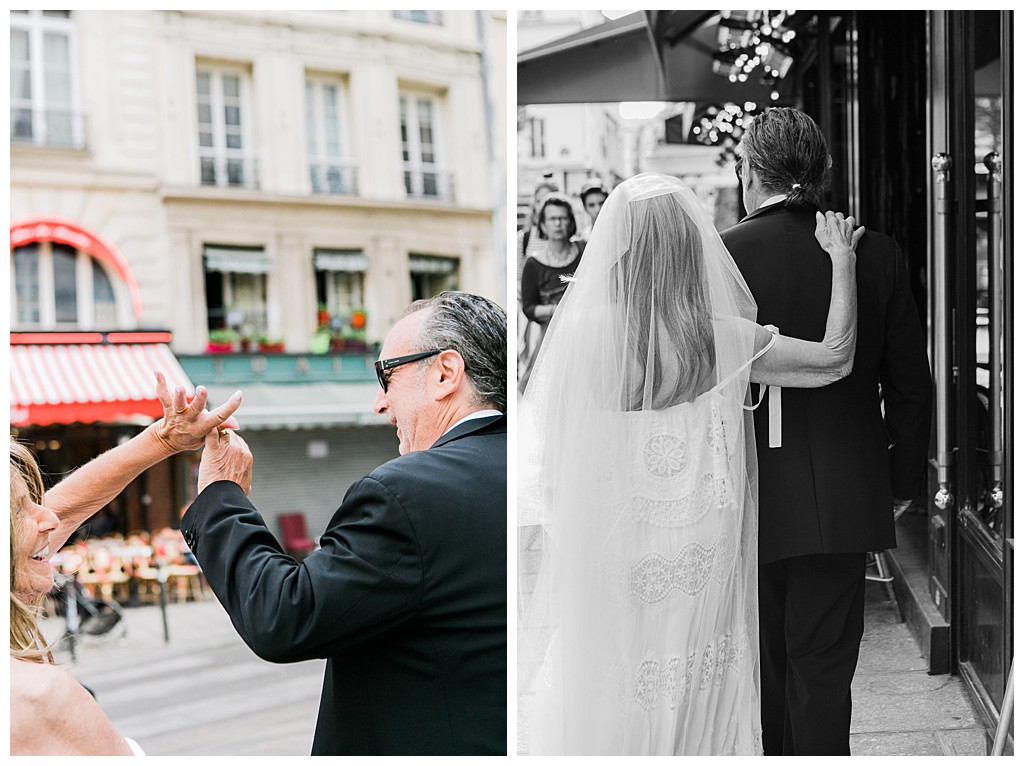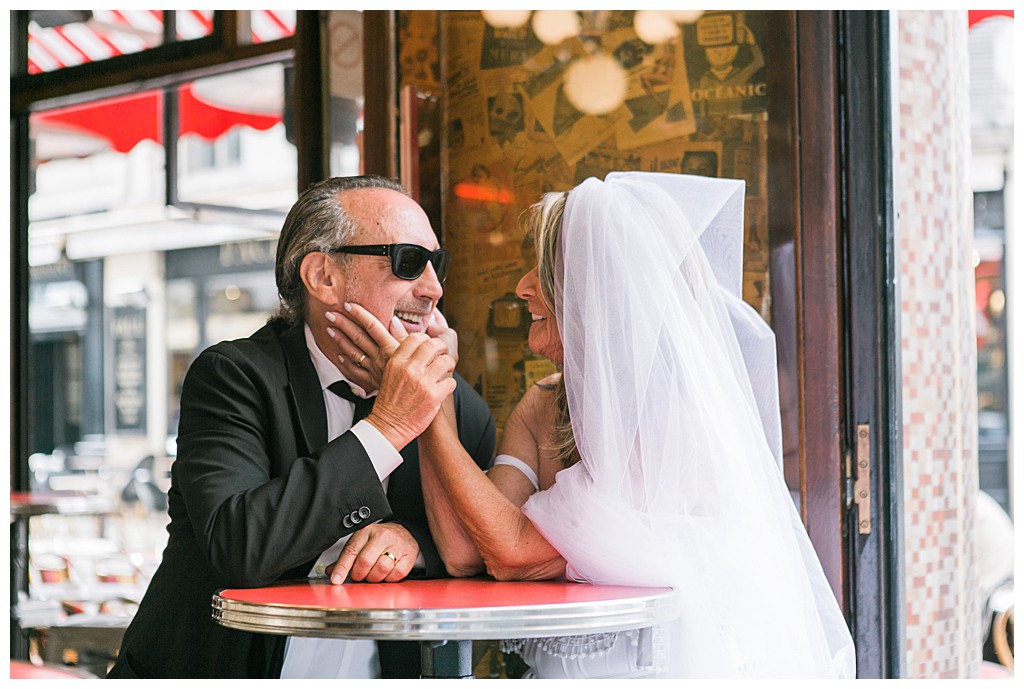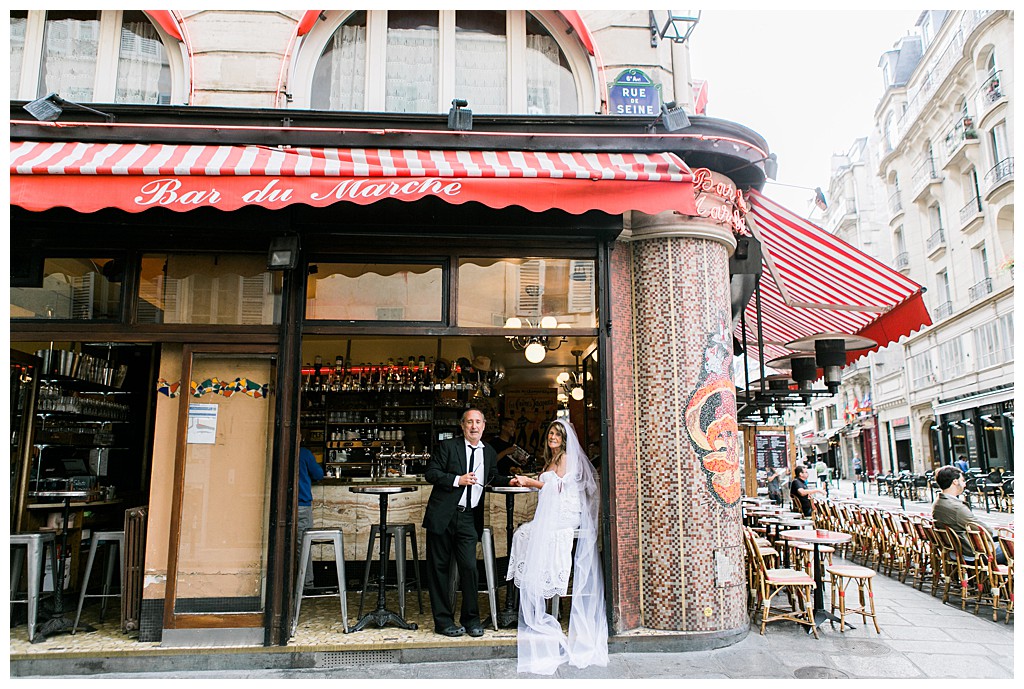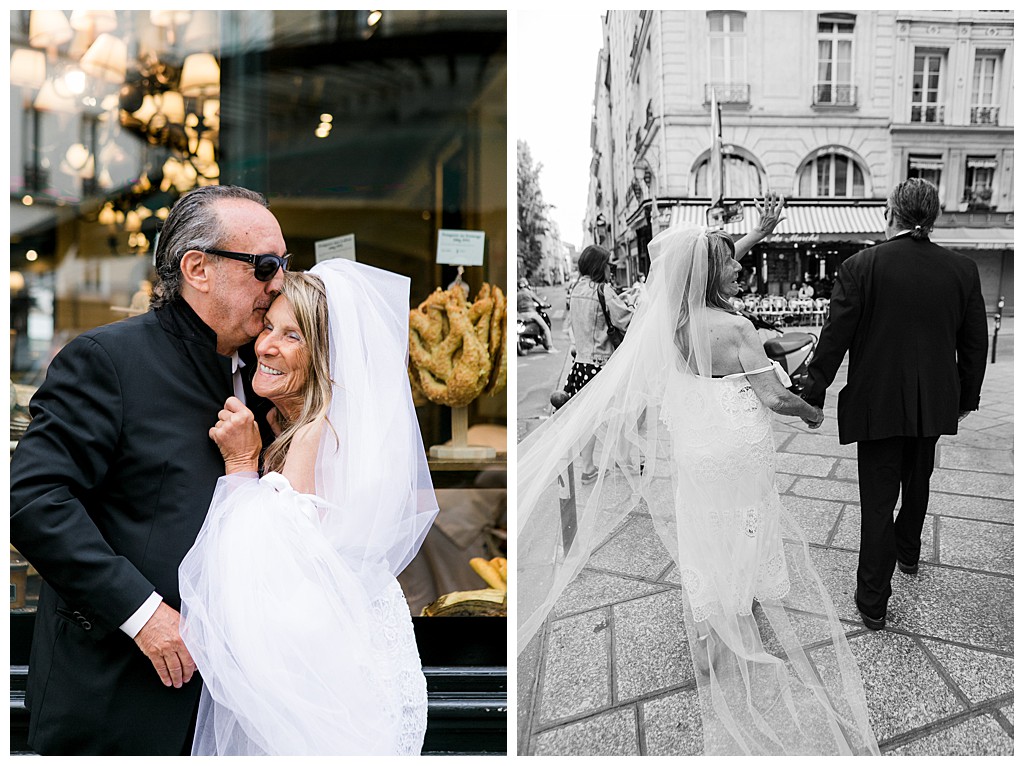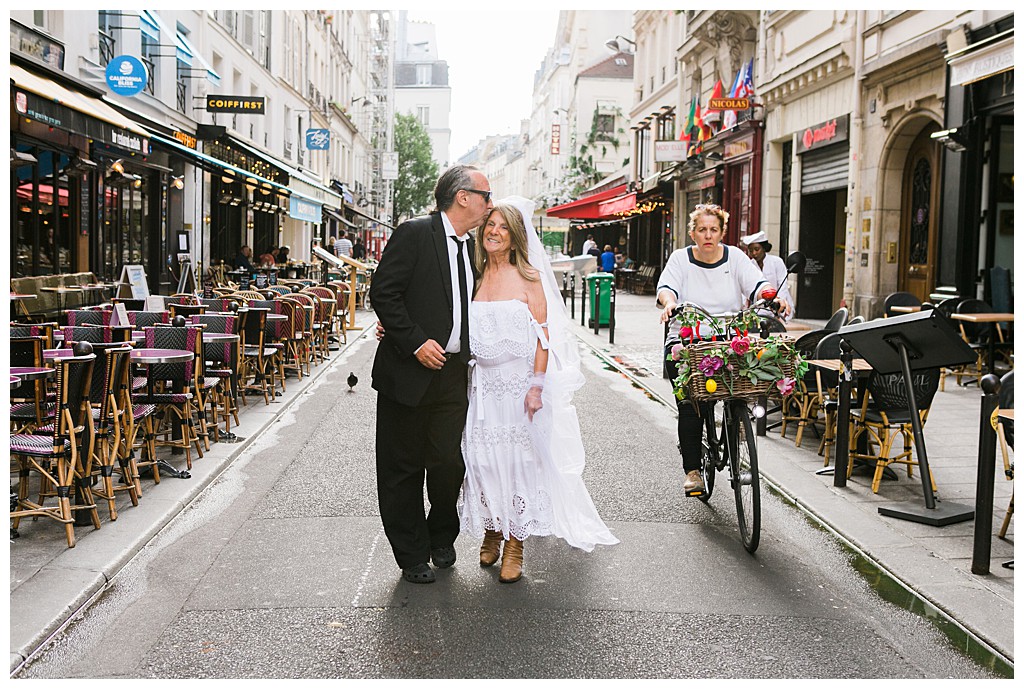 Then they invited me to visit their Parisian flat. We went upstairs to their apartment on De Buci Street on the first floor by a long staircase. Here, the calm of the apartment replaced the noise from the street.
Everything in the apartment had a feel of Mark and Jane, especially the cosy, old Parisian apartment fireplace, large beautiful paintings, and silver interior details. Then, we went to the terrace of the apartment and made a couple of portraits there.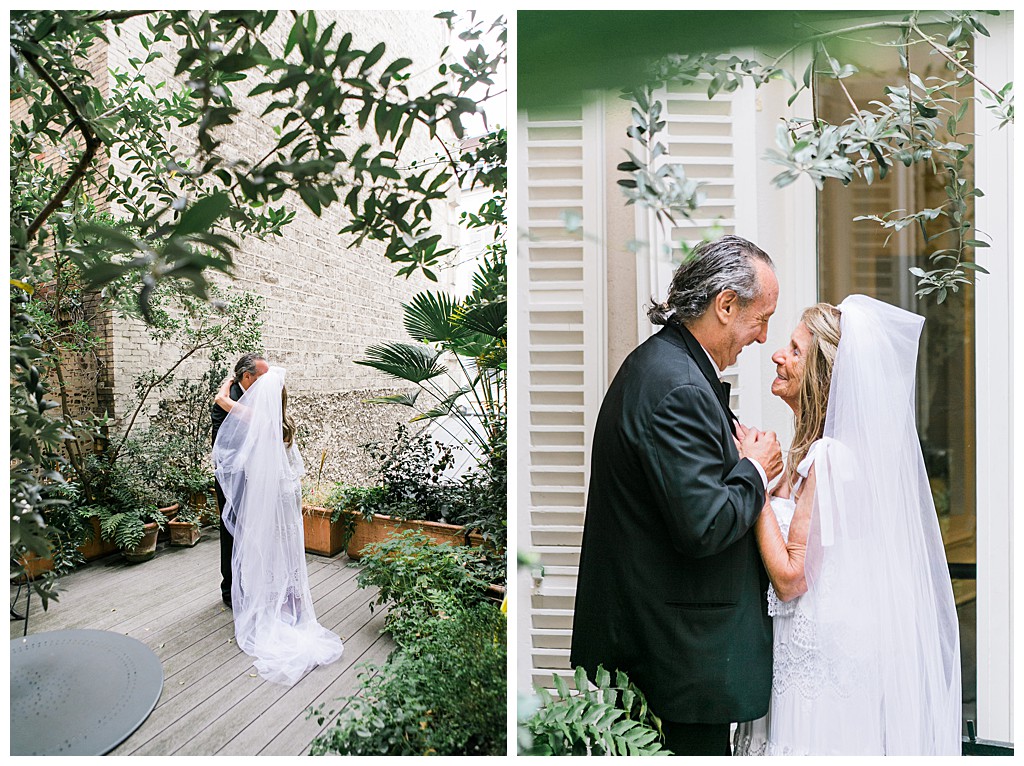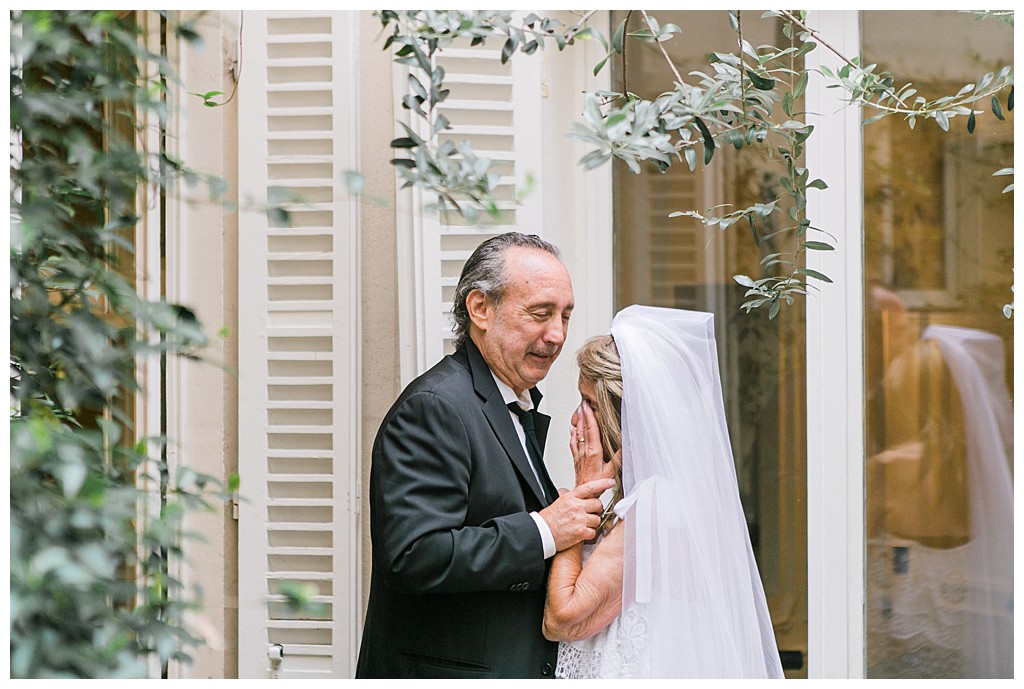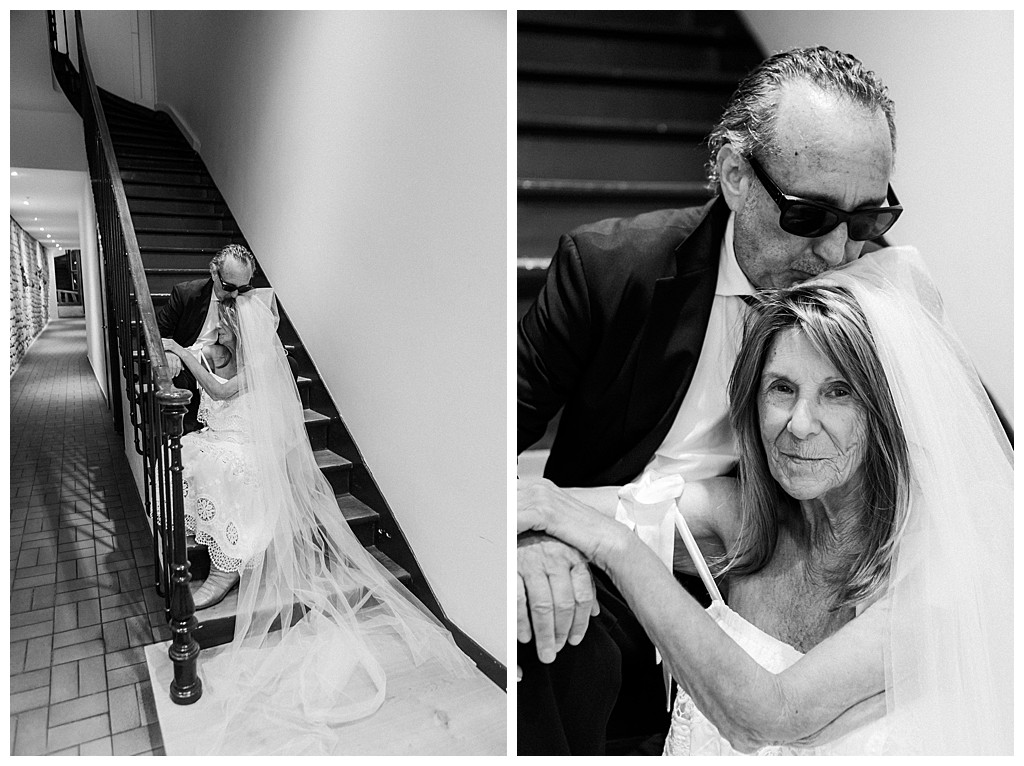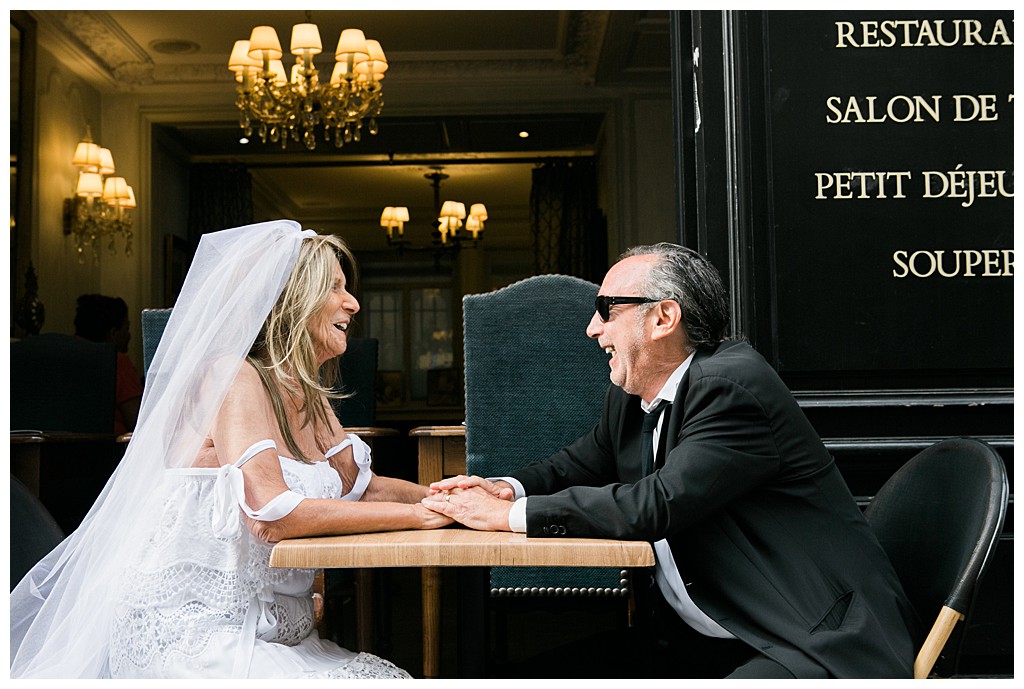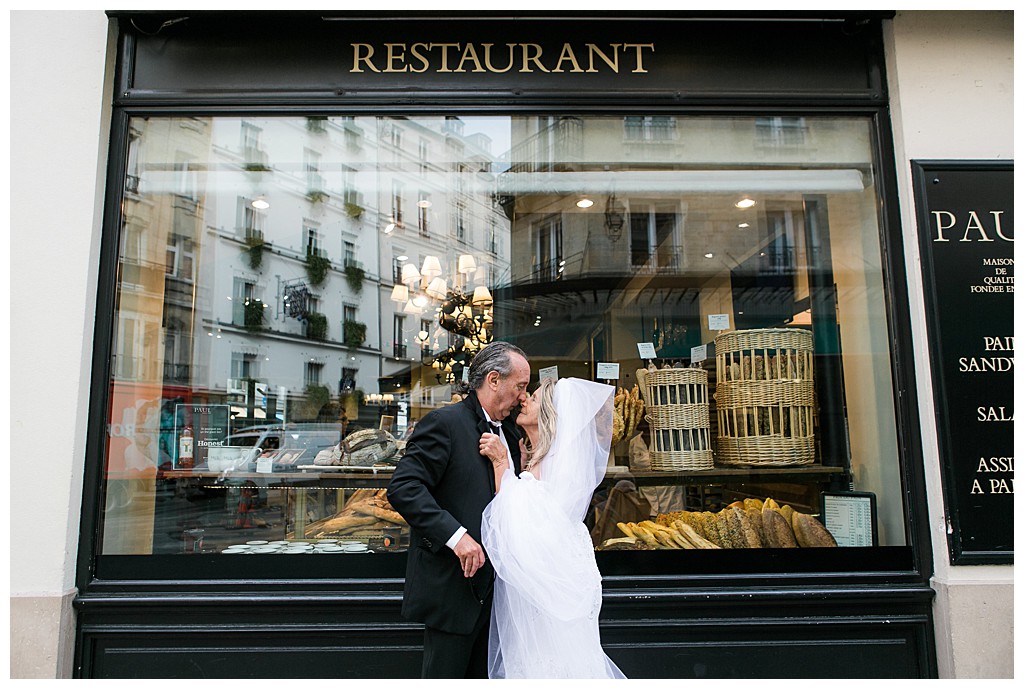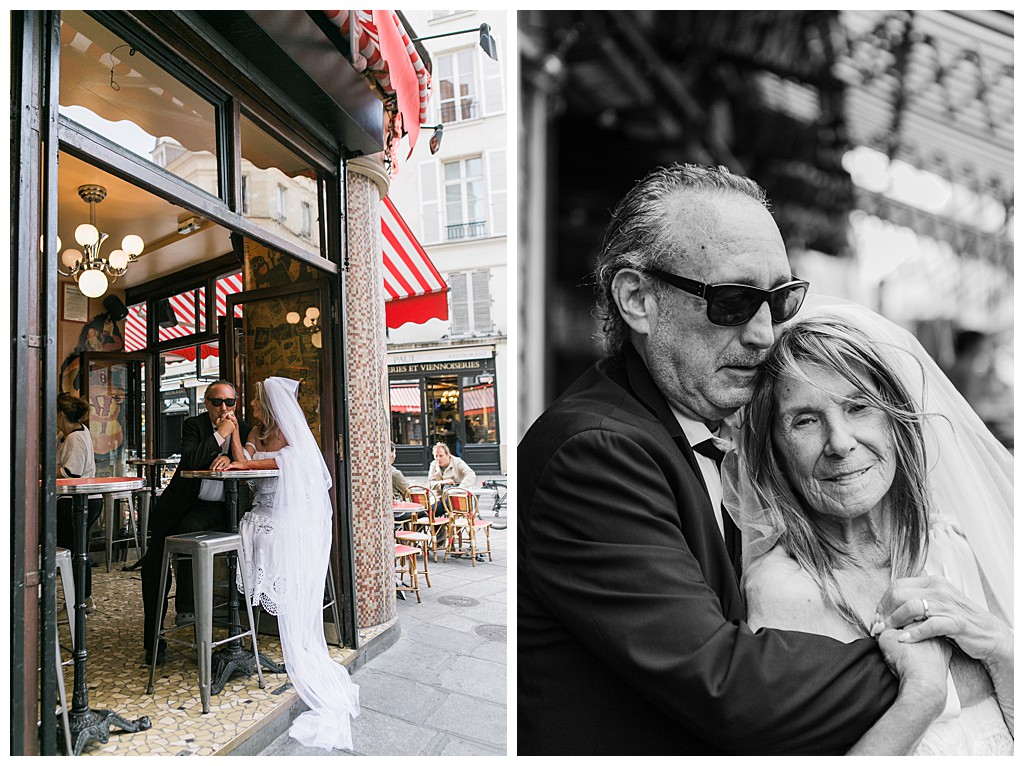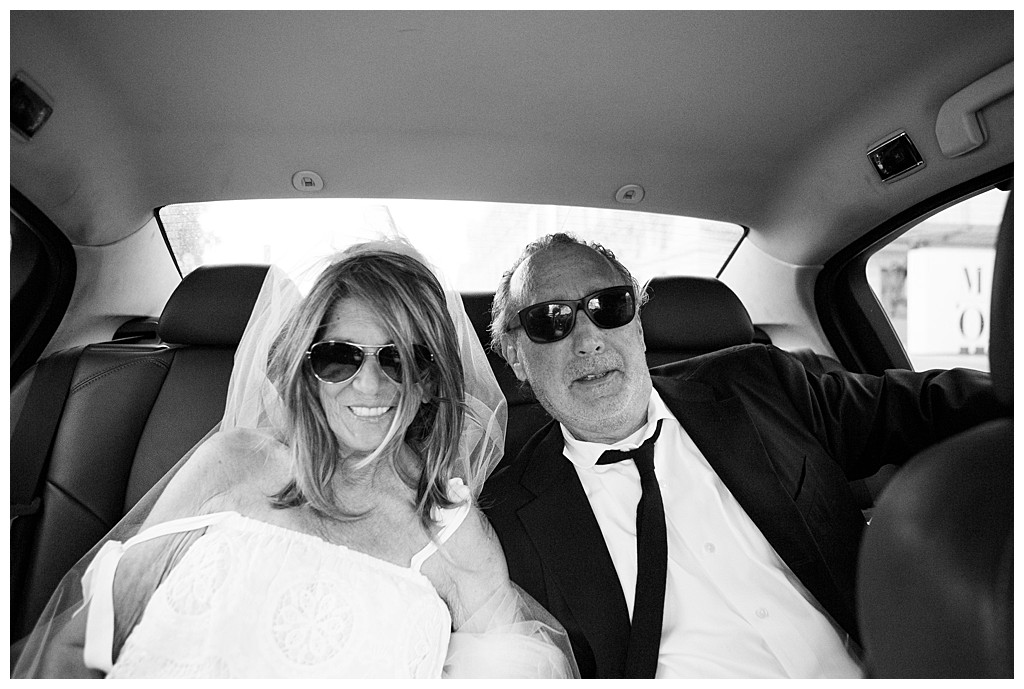 After, we jumped into a taxi and drove to dinner at a restaurant up the Eiffel tower where I left my newlyweds.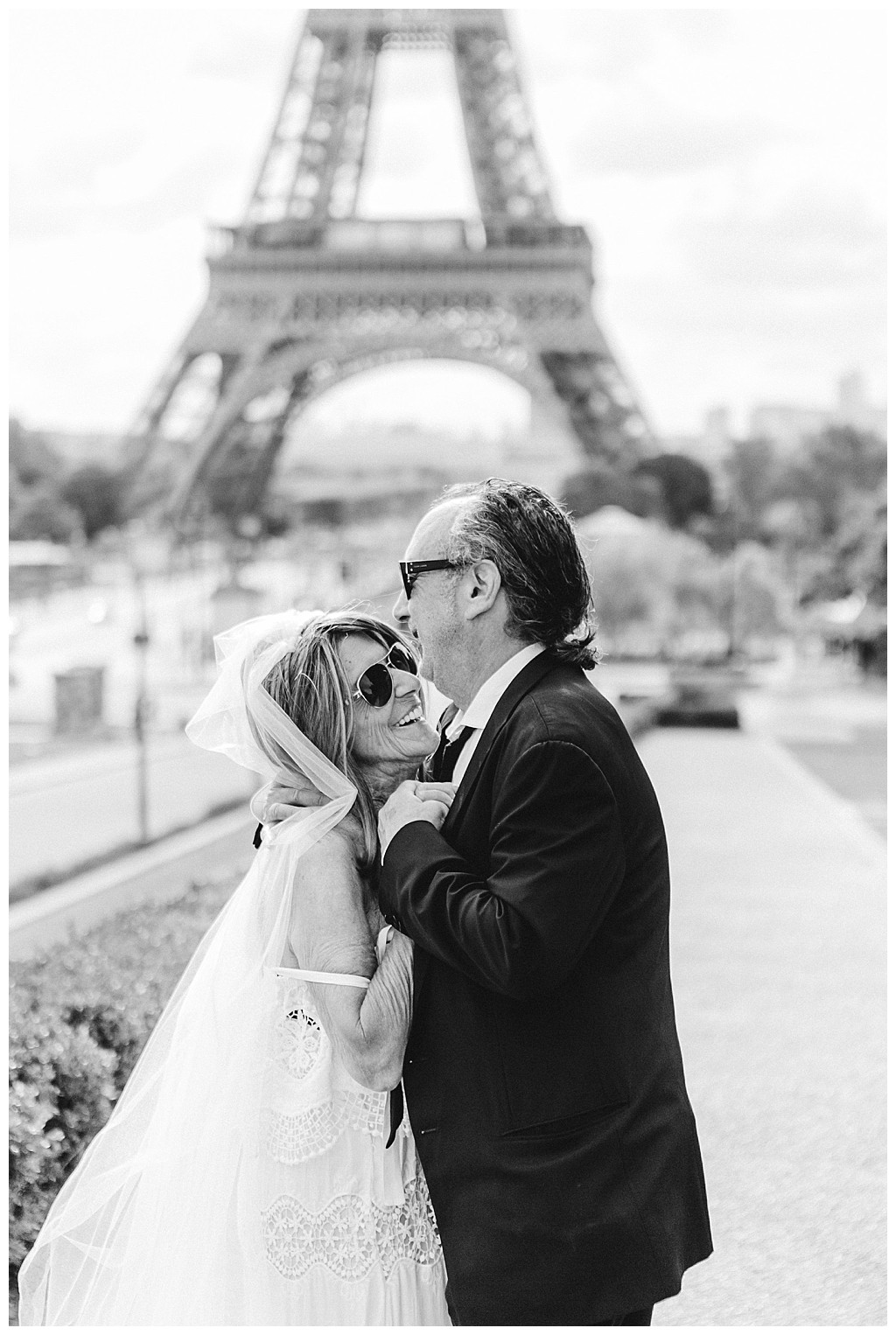 Every time I look at the photos of Mark and Jane, they take me back to that spring day and remind me of how important it is to love, support and respect each other.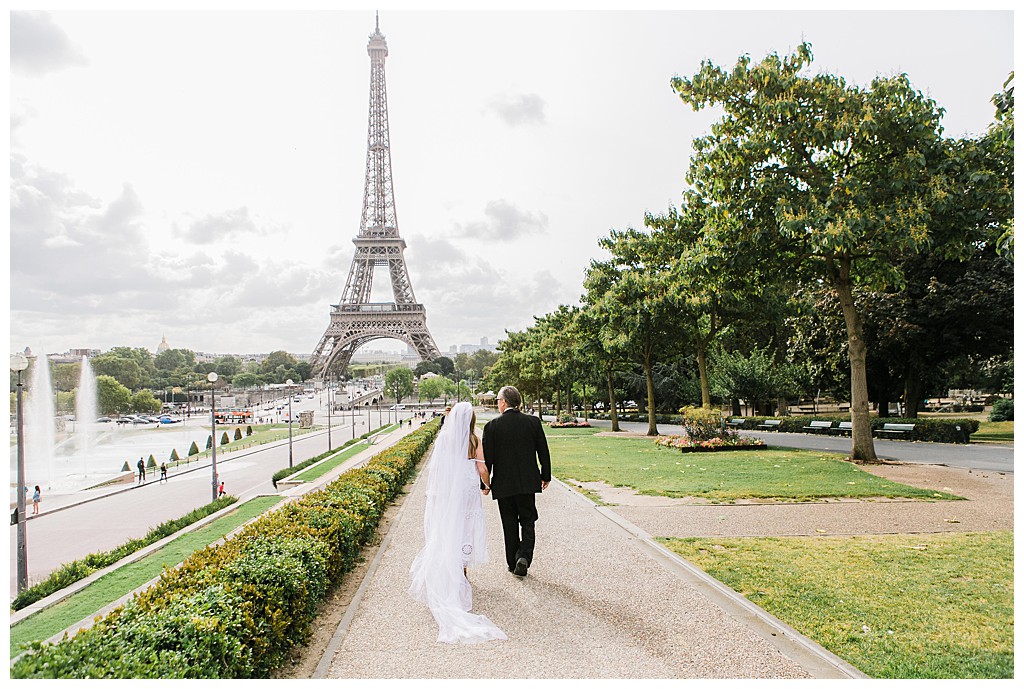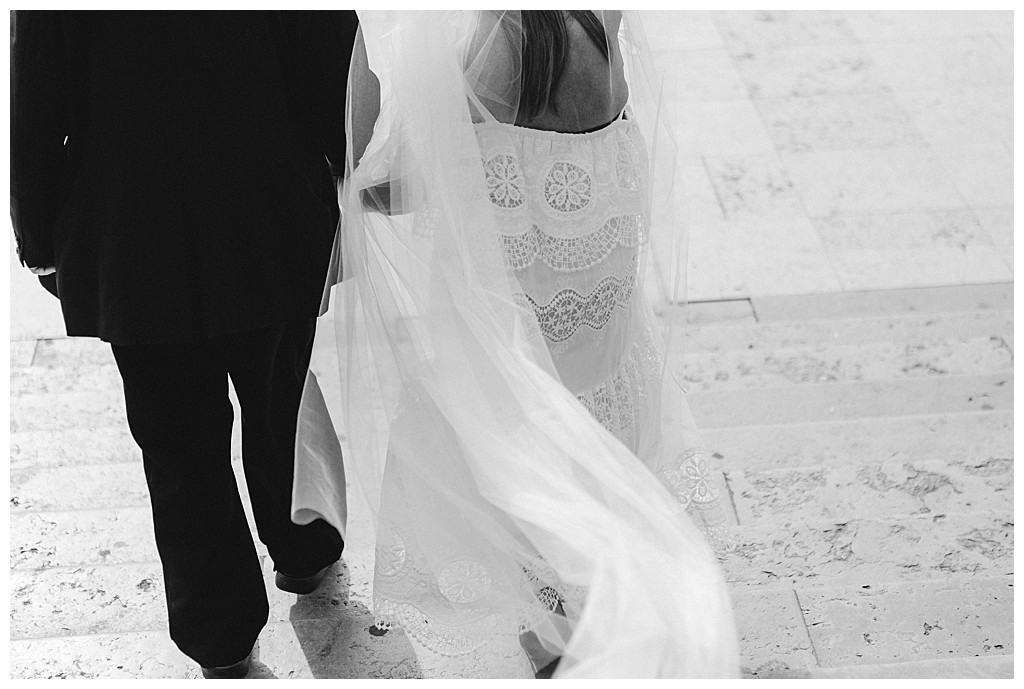 About the photographer
Hi, I am Elena, a French wedding and portrait photographer living in Nantes, France. I photograph weddings and couples in the Loire Valley and Brittany area. Click here and let's get to know each other…